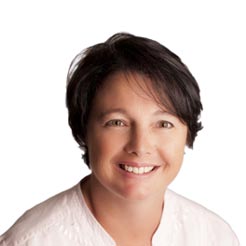 Isobel Knight

Succession Planner
Isobel Knight
"I believe good operators in agriculture prepare their businesses for the future and view succession planning as a vital part of good business management."
Isobel Knight is a succession planning specialist and has been the owner and a director of Australia's leading family farm succession planning business Proagtive for the last decade. Isobel is a mother of three has degrees in business law and psychology, is a trained counselor and mediator.
Isobel was awarded the 2013 NSW-ACT Rural Industries Research & Development Corporation (RIRDC) Rural Women's Award and National Runner up. Isobel's association with family farm businesses stems backs to her family's farm near Junee and now Loomberah NSW where she and her husband Rod run a cattle-trading enterprise. Being part of two family farms and experiencing firsthand the challenges of planning for the future has been the catalyst for Isobel's interest in farm succession planning.
Isobel's passion is to ensure that the next generation has an opportunity to participate in agriculture and believes a lack of succession planning is costing farming families, rural communities and agriculture dearly. Isobel has worked closely with hundreds of individual farming families. This remarkable level of training and experience sets Isobel apart from anyone else in the field of succession planning.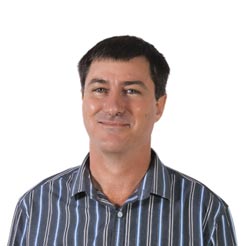 Tim Lane

Succession Planner
"My major driver is to assist families run better businesses, by increasing their knowledge of financial matters and ultimately supporting better decision making."
Tim Lane is a succession planning expert, coupled with twenty four years in the corporate banking and finance world. Tim holds a Bachelor of Business with majors in Economics and Operations Management, a Diploma of Financial Planning from the Securities Institute of Australia and is also involved in the area of rural property valuation.
As a former Director of a major Bank and an accredited finance broker, Tim's focus is naturally maximizing financial opportunities while utilising his personal farming background to foster and drive family relationships.
After growing up on his family farm in Northern NSW, which is still owned and operated by other members of his family. Tim now lives in Brisbane with his wife Toni and their three children.
Tim has been a part of the Proagtive team since 2011, communicating and developing opportunities for the hundreds of farming families steering their way through successful Proagtive succession planning.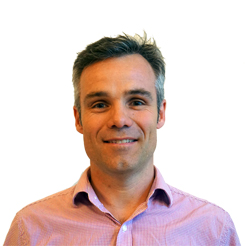 David Lumb

Succession Planner
"I believe it is essential that personal and family goals play a significant role in guiding the creation of a great family farm strategy and succession plan."
David was raised on his family's farms near Wagga Wagga in NSW. After completing a degree in Mechanical Engineering David held several roles in automotive engineering in Australia, Italy and South Korea. Following his engineering career, David completed an MBA and moved into strategy and operations consulting with Deloitte. During this time he worked with businesses in the banking, telecommunications, FMCG and pharmaceuticals industries.
Since then David has held consulting and leadership roles in a variety of industries including consumer goods, marine, and water treatment. He has also represented Queensland on the Reserve Bank of Australia Small Business Advisory Panel.
David has bought, built and sold businesses during that time and has been awarded the E&Y Cleantech Entrepreneur of the Year Award and the Telstra Regional Business of the Year.
David specialises in helping farming families to develop and implement the best strategy for their operations.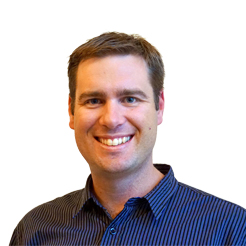 Steven Mirtschin

Succession Planner
"I believe that with family members combining their strengths, that good operators can provide succession opportunities for members on and off the farm and at the same time, maintain a strong and growing agribusiness for both now and the future."
Steven Mirtschin has extensive business and professional experience including over 10 years as a former Agribusiness Bank Manager for a major Bank. Steven has a degree in Agricultural Science and now operates businesses on behalf of his family.
Steven grew up on his family farm on the Darling Downs, Queensland, which is still owned and operated by other members of his family. Steven now lives near Canberra with his wife Joanne and their two children.
Steven's aim is to deliver strategic thinking, tailored advice and integrated solutions for family businesses and agricultural enterprises.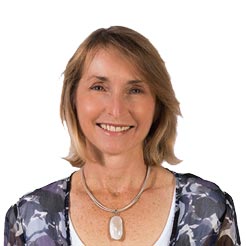 Jan Gilmour

Client Support Manager
"Being part of the Proagtive team is my opportunity to add to the growth and vitality of Australian agriculture."
As Proagtive's Client Support Manager Jan Gilmour brings a wealth of experience and professional ability to the proagtive team.
Jan holds a Bachelor of Business from the University of Southern Queensland and has a strong logistics and business analysis background in accounting, lending and management information systems roles.
Jan's connection to rural enterprises stems from her family's work in the grain industry on the Darling Downs in Queensland. Jan lives in Brisbane with her husband Craig and has been with the Proagtive team since 2012.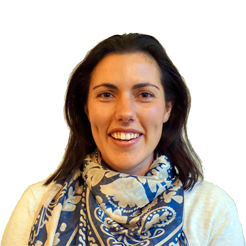 Katrina Garrett

Administration and Marketing Co-ordinator
"I believe communication and family relationships are the foundation to a successful family farming business."
Katrina Garrett has a passion for people, communication and agriculture. Growing up and going to School and University in Sydney. Katrina's interest for the land steamed from regular visits to her family properties in northern NSW.
Katrina's experience in administration and sales, together with communication and people skills provides a sound background for working in any industry where people are the key focus.
Katrina's passion is to ensure that people living and working in rural communities, have the same opportunities, access to professional services and support networks that people in the city are exposed to.
After a couple of years working as a Jillaroo on properties in Queensland and the Northern Territory, Katrina now lives and works on a property East of Tamworth with her partner Mac.
Click here to get started today and start working towards your family's succession plan